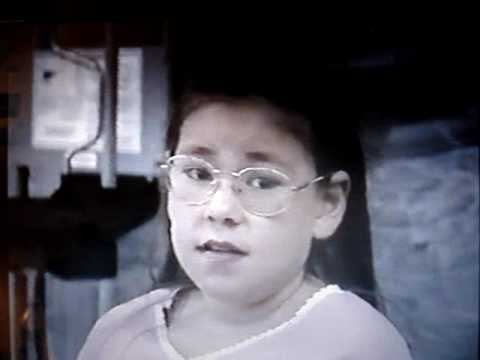 THIS IS MARTIN BONNER
INDIEWIRE talks to Chad after receiving the Best of NEXT Audience Award at Sundance.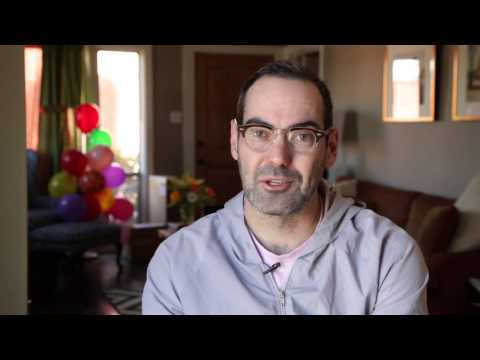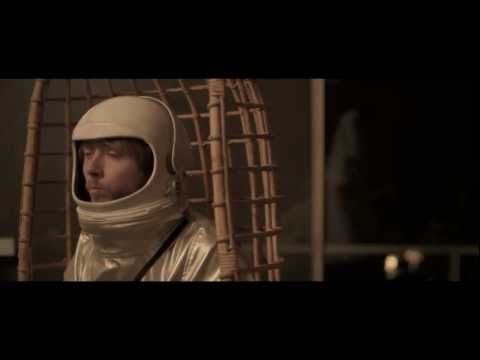 Watch
laughingsquid: Russian Editor Reads the Longest Word in English, Video is 3+ Hours Long I've been playing this in the background while I work and it is oddly very soothing.
Flailing
theidiotking: This might be hard to articulate, but I was talking to a close friend recently about something that doesn't matter. Some dumb joke lead to another dumber joke and after a few moments we just started flailing our arms around in the air for a long time in the middle of the conversation. No speaking, just wild, uninterrupted, exaggerated movement with huge grins on our faces that gave...
Dear America, Please Don't Fall for This Shit...
This election season there's a billowing cloud of misinformation being sprayed into the American psyche like a burping tail pipe on a primered Vega. And its smoke is thicker and blacker than ever before thanks to the Citizen's United Supreme Court decision. Billions have been spent for one purpose and one purpose only: to obscure and distract from the fact that Mitt Romney is...
"Sometimes I feel like everything I'm doing and saying is a rude parody of the..."
– I Am Ready To Die A Violent Death, Heiko Julién  (via naisae)
givemeajobplease: I went on a date last night and then you texted and asked, again, whether I would come there. Start our days with coffee, end with you making dinner. Forever. I feel myself tug towards yes and then I remember why it will always be no with you and I. There are people in your life who are going to love you for all of the wrong reasons. They will love you for the best part of...
chadhartigan: The Big Parade was a huge hit. When MGM discovered that a clause in Vidor's contract entitled him to 20% of the net profits, studio lawyers called a meeting with him. At the meeting, MGM accountants played up the costs of the picture while downgrading the studio forecast of its potential success. Vidor was persuaded to sell his stake in the film for a small sum. The film ran for 96...
Normal is something different now.
I don't like talking about 9/11 because my brain is still not able to think about that day without causing me to go through a lot of complex emotions. I thought this year it'd be able to pass just like any other Tuesday - I'm an adult now, and "time heals all wounds." Even yesterday I was feeling fine about it, naively thinking I've dealt with it. The truth is,...
"It baffles me that a man such as yourself, a man who relies on that same First..."
– Chris Kluwe's open letter to Emmett C. Burns Jr. as a response to this abhorrent letter that Mr. Burns sent to the owner of the Baltimore Ravens
"Apparently, no one among the RNC attendees or the pundits pontificating..."
– Why #Eastwooding Was Racist (via azspot)
Westhampton Beach Mishaps New York Day 4.
Long Island
lieslieslies: In Lauren's grandparents' car coming back from JFK I am a zombie vibrating off of a pink football alprazolam, a pre-airport Boddingtons, an airport beer, and two free airplane whiskeys thanks to the healthily Nordic flight attendant who had a crush on me, I'm a regular Jack Shephard, and now my tingling shredded body is pretending to listen to a story about a house on the parkway...
The New Library: Los Angeles Gun Club →
the-new-library: by Alan Hanson It's Lauren's birthday. It's Lauren's birthday and we're at a beautiful potluck brunch with new brilliant friends and Mike's eggs and beermosas and the sturdy air of California spring. This is half the surprise for lovely, stubborn, don't do anything for my birthday,… I was retelling this story to a friend at dinner last night and it was only then that I...
I was on the phone with a friend last night discussing how I was bummed because I can never seem to give the right signals to people when I like them. I just shut down and can't think straight and then compensate for it by talking and smiling and making eye contact with everyone else in my vicinity instead of the one person I'm into. I thought it would be funny to start blasting...
Watch
Dogs using ladders.
A lot of my friends are super awesome, talented beings that are constantly creating great stuff. I feel so lucky to be surrounded by people who are inspiring and motivating, and I feel like I don't share enough of that on here. I'm terrible at using tumblr in a timely manner so some of these projects are probably old news at this point, but I'm going to do my best to keep up with...
andbreathe: "All I'm saying is this: Life gets crazy. Life gets sad. Things don't always turn out the way you hoped, and situations can get messy. Sometimes the lists pile up, and sometimes your plans get thrown out the window. But the root of it all is this: you will adjust, you will move forward. You will get things done (in one fashion or another) and today probably isn't the end of the...
Boring Old Raphael: Everyone's favorite game: IS... →
boringoldraphael: 1. Are you both single? If YES go to 3 If NO go to 2 2. This game is clearly not for you. Why are you wasting everyone's time? 3. Is this the first time the two of you are spending time alone together in a non-work setting? If YES go to 6 If NO go to 4 4. Were the other times… It's kinda sad that I'm in my late twenties and this helped me finally get it.
"I remember my first visit to Cape Cod after my parents divorced. I was 11 and my..."
– No Great Illusion: Shadows